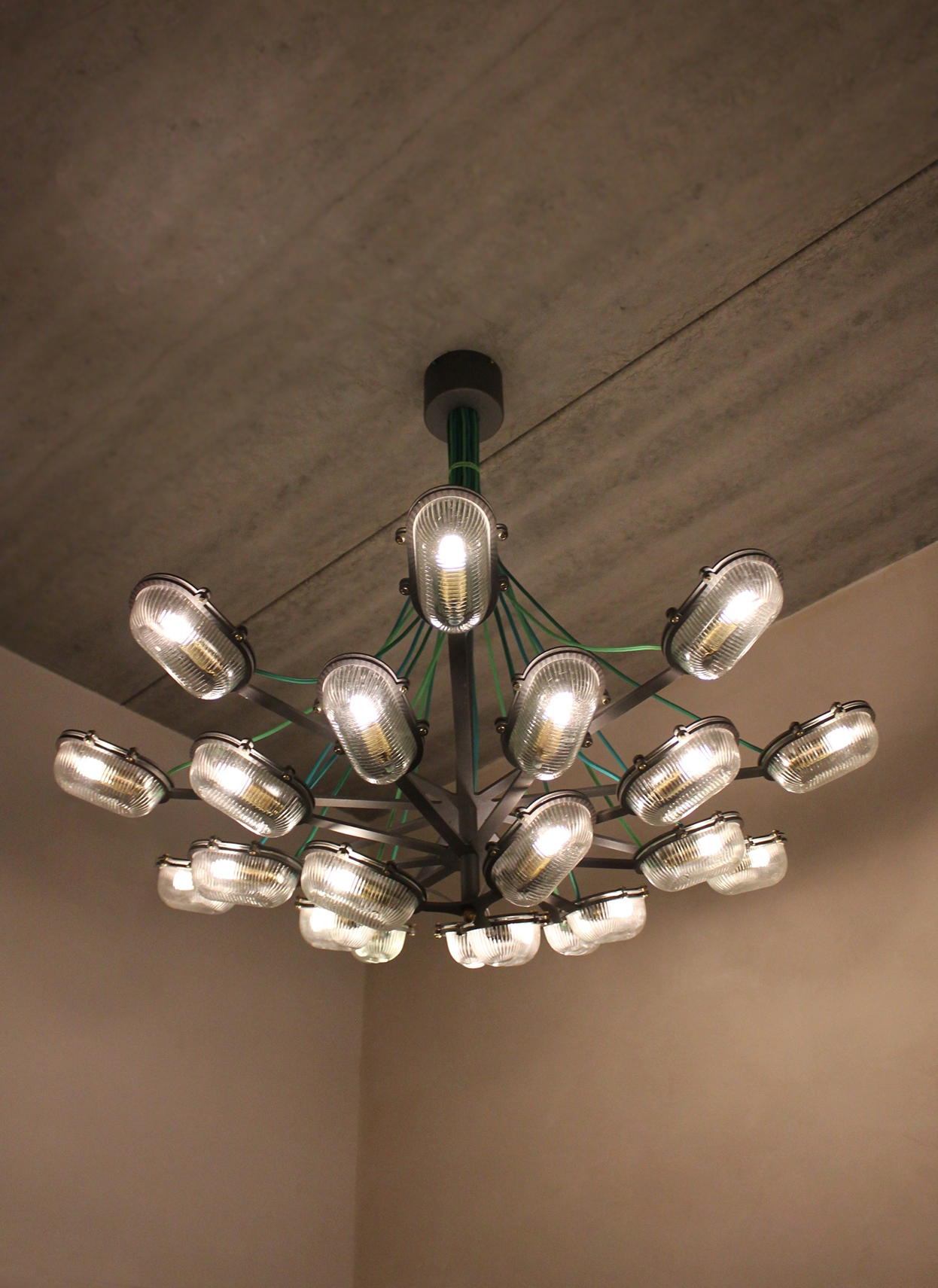 The  
Bullseye Chandelier

 was custom designed for the owners of a beautiful private home on the "Noordereiland" ,a small Island in the river the Maas, in Rotterdam, the Netherlands.
Since then it's in our lighting collection and made on order bases.

The house is build very close to the famous "Hefbrug", an old railway lift bridge.

Inspired by this bridge with its crossed steel structure and by the ambiance of the "Noordereiland" with the large vessels passing by on the river Romy Kühne designed a steel frame build up out of 3 rings,

in which glasses of original, industrial "Bullseye" lamp fixtures are placed. The bullseye is a watertight fixture often used on ships and vessels.

With its 21 arms and glasses, its industrial powder coating and its large measurements: ø1200mm and height of 1000mm, this chandelier forms a real eye catcher in the entrance hall of the house.

In the lampshade Kühne used 21 small LED light bulbs of 0,3Watt each, so the whole chandelier burns at only 6,3 Watt. A monumental design but with a very friendly electrical bill.

The Chandelier is produced on order bases, so the (RAL) color of the framework and electric cords can be chosen and made according to your wishes.
Price of the Bullseye Chandelier is €3999,-
incl. 21%VAT

Are you a retailer or architect? Please contact us at info@romykuhne.nl for price information and technical data.