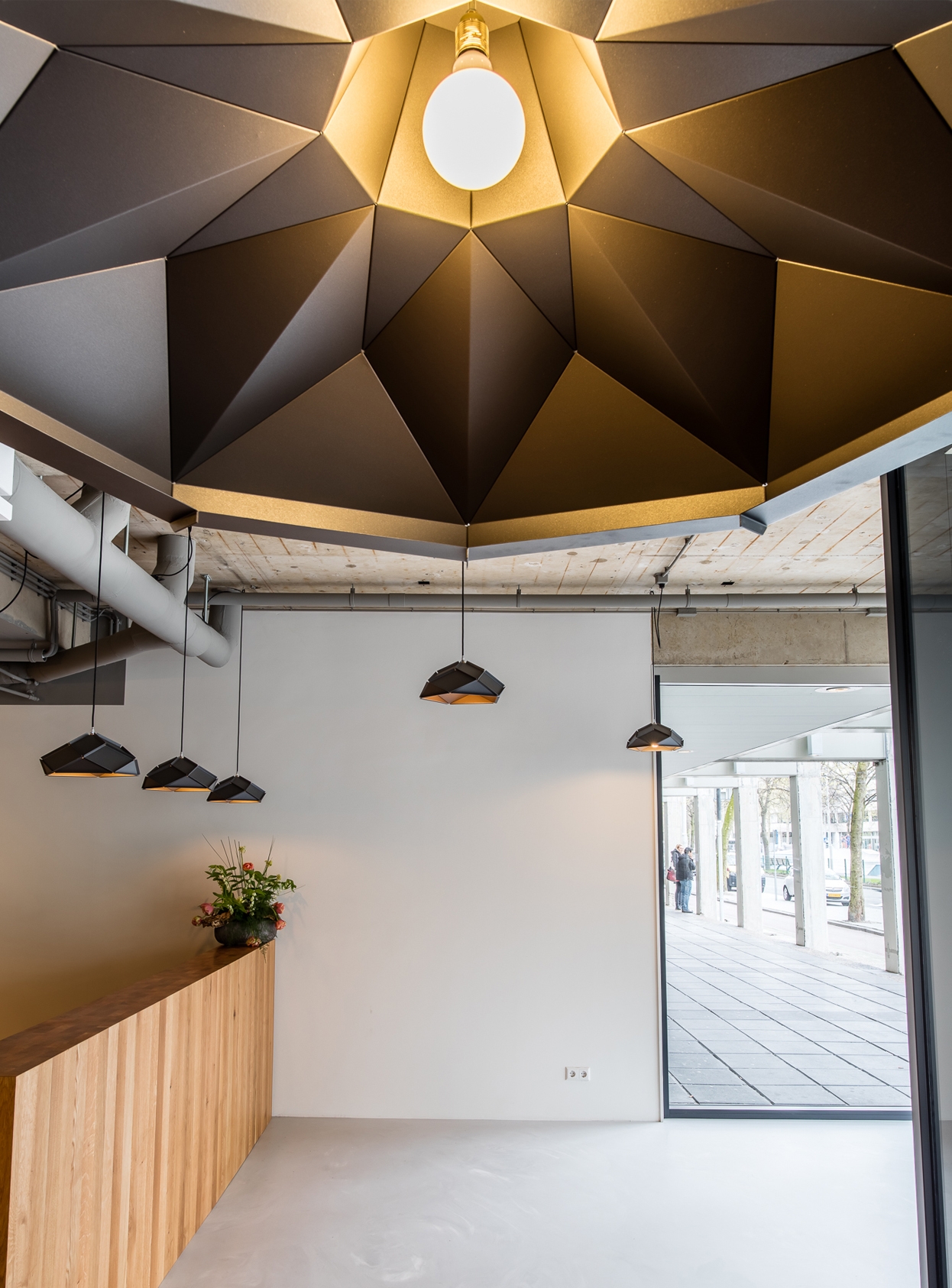 The 
Klink XL lampshade

 is a real eyecatcher!
With it's diameter of approximately 140cm and it's height of approx. 56cm this fixture is both impressive and modest in it's appearance.

The size and rough, industrial and somewhat futuristic exterior look of this Lampshade might fool you, because it's interior reflects the light in a "soft" way.
The elements out of which this shade is build up form a facetted star and diamond like appearance on the inside of the shade, which is being reinforced even more when turning on the lamp and seeing the different facets of the lampshade lighting up and reflecting the light in different ways like a diamond, gazes and surprized looks guarenteed!

The Klink XL is available in any RAL color of choice and if it's size is a bit to overwhelming for you, no worries because the Klink XL has a little brother and sister:
The Klink L with a diameter of 120cm
and the regular Klink with a diameter of 70cm.
We make our Klink lampshades on order basis, so feel free to contact us for a custom colored version of this lampshade matching your interior or project!