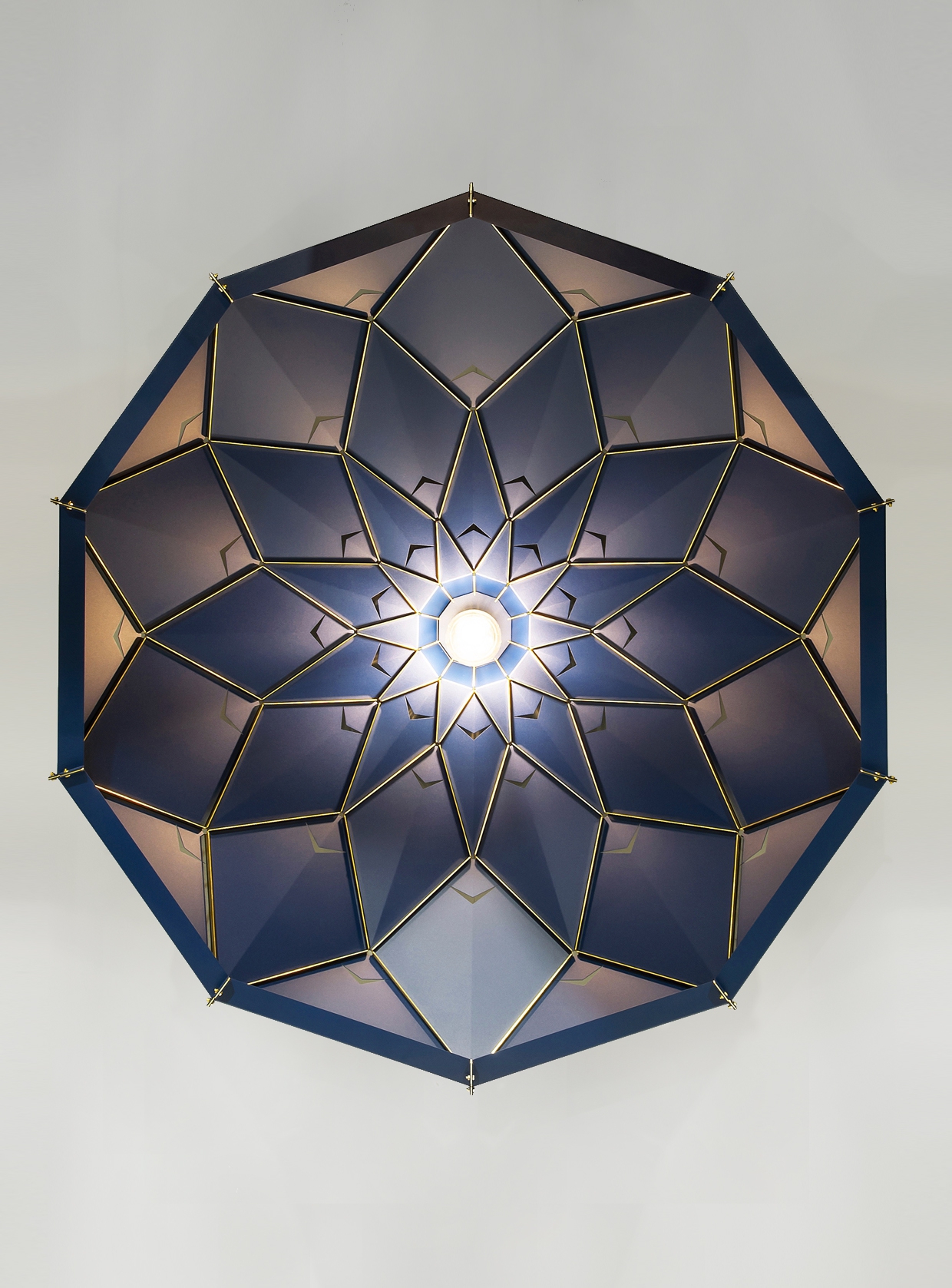 The beauty of the natural phenomenon 'Silver Linings'; a thin and bright line that lights up around the cloud when the sun is trying to break through, that was what Romy Kühne tried to capture in her design for the Silver Linings Lampshade.
A large steel pendant lampshade with a diameter of 140cm but a modest hight of approx. 42cm.
The shade's build up out of 52 powdercoated steel elements with brass linings mounted in between that catch the light and seem to light up as 'silver linings' in this royal blue shade.
A real decorative eyecatcher that with it's shape and size can functions as a umbrella or 'flying ceiling' to define a space with in a space; hang this beauty a in an open or loft like space to create an intimate corner or meeting point.
Or use it in an atrium, high entrance hall or public space to fill the void and create ambiance.
The silver linings lampshade comes in Royal blue with brass details.
Custom color combinations can be made on request to fit your interior-project.
B2B Inquiries
For our pricelists, technical data sheets, our Lighting catalogue or Sketchup models of our Lampshades for your project please sent your request per e-mail to info@romykuhne.nl