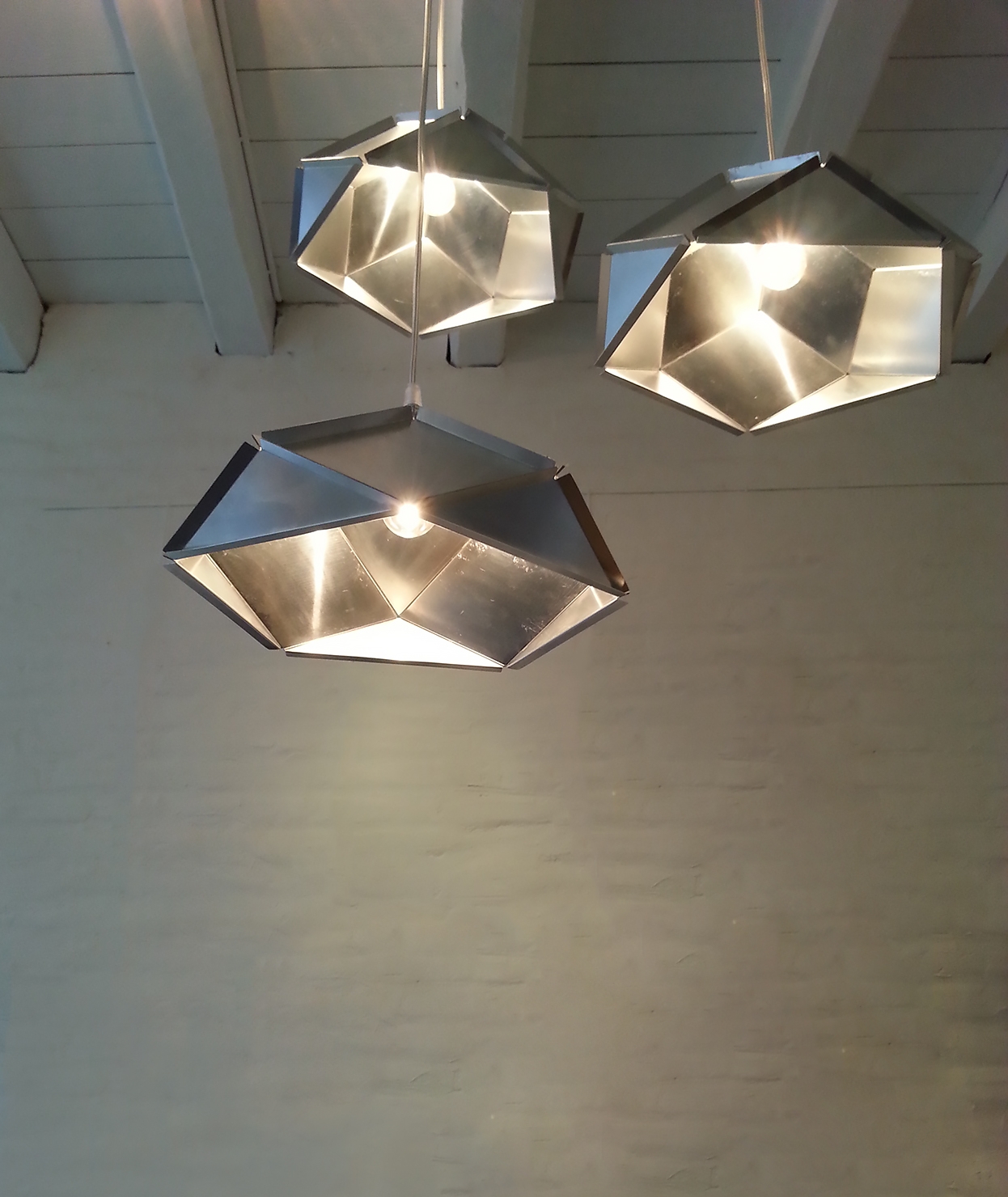 This little lamp is a
lightweight lampshade design

, perfect to use in a "cloud" above your staircase or in a large, open space that could use a playful touch.

The light reflects in the blank aluminum causing the shade to shimmer like a small star or diamond in the sky.

A sleek design with a playful character.