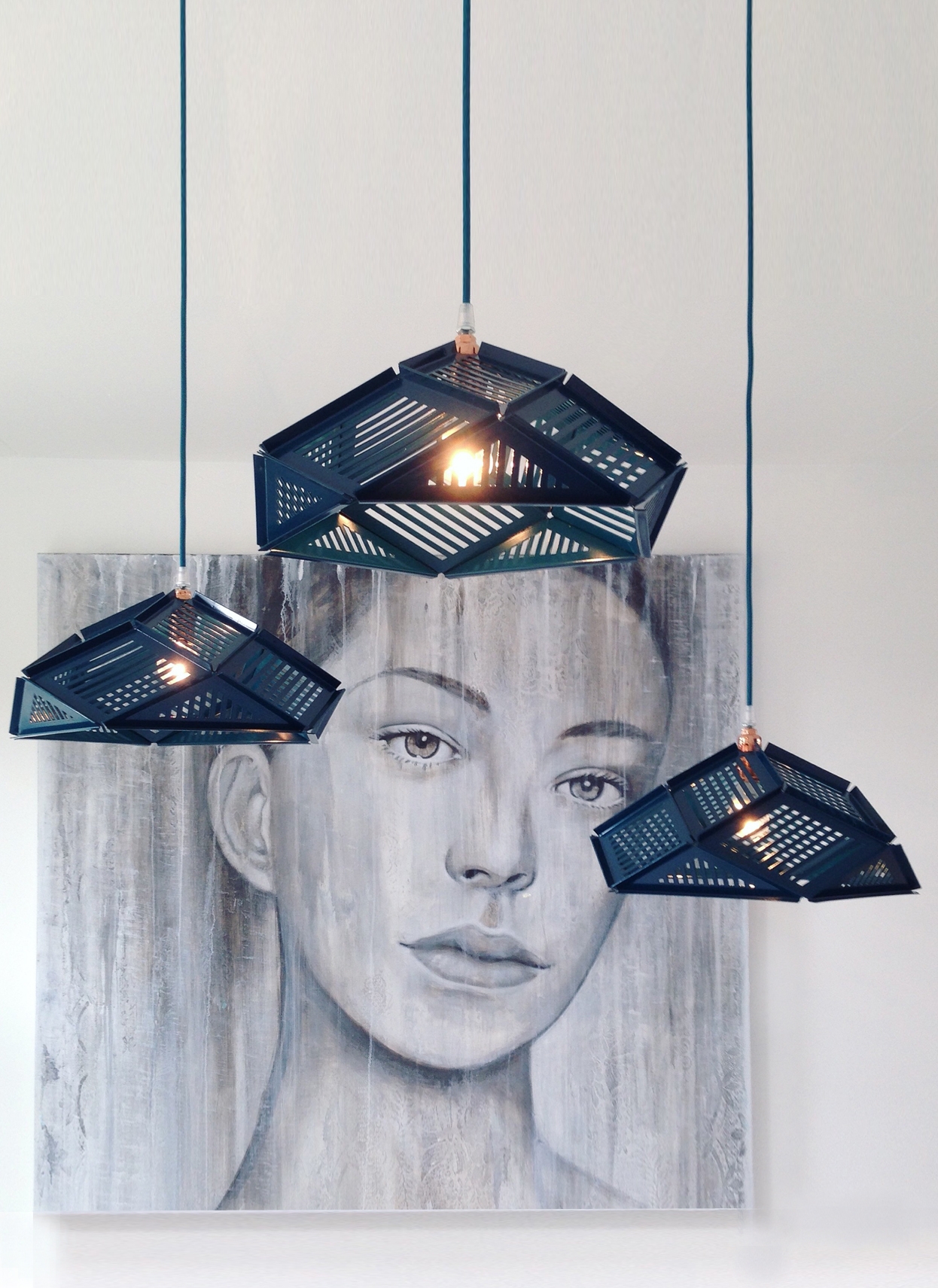 The Solid Air

is, 
like it's name suggests, a light and transparent lampshade.


Due to it's pentagonal shape
the lampshade looks different from every angle.

The cut out pattern of lines gives the shade a graphic appearance and when the lampshade is being switched on, a playful and geometric light effect is projected on the wall and ceiling.

The solid air is made from steel and finished with a powder coating.
The shade has a diameter of approximately 35cm and comes with an electric cord of approx. 2m long and a ceiling cap, coated in the same color as the shade.
Currently available in the colors "Pretty Petrol" and "Iron grey", on request also available in a RAL color of choice*.

The shade can be installed as a single lampshade or you can combine multiple solid air's to create a 'cloud' of shades or hang them in line.

Price of the Solid Air is
€380,- incl 21% VAT
*custom colors may come at an additional cost

Are you an architect or retailer? Please contact us at info@romykuhne.nl for pricing and technical data.